Refuse & Recycling Collection timetable can be found by clicking the following link:
Recycling, rubbish and waste
People in South Oxfordshire are reducing the amount of rubbish sent to landfills by using an improved waste and recycling service.
In your green recycling bin you can put mixed paper and card, glass bottles and jars, tins and cans, aerosols and foil, plastic bottles, food and drinks cartons, plastic bags. SODC collect your recycling every other week. Please wash and squash items where possible to create more room in your recycling bin. Remove tops from plastic bottles and place in recycling bin separately.
Put all your raw and cooked food waste including leftovers and spoilt food in the smaller dark green bin and they'll be collected every week for composting.
The rubbish you're left with after you've removed your recycling and composting goes into your black bin. You can use black rubbish sacks inside this bin. SODC collect your rubbish every other week.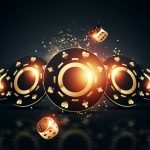 For a charge SODC can provide a garden waste service with a fortnightly collection from a brown wheeled bin, for items such as grass cuttings, leaves, branches, weeds and hedge cuttings.  Information regarding the ordering of a brown bin can be found by clicking the following link BrownBin_leaflet[1], or alternatively, online at the SODC website.