Historic Artefact Returns to Village of Origin
A colourful Oxfordshire style farm wagon, hand built in 1889, has been reunited to its village of origin, Stanton St John, for our 2014 Festival. This has been made possible by the Oxfordshire Museums Service.
The festival, on the 24th and 25th August, is this year celebrating '100 Years of Village Life,' and the villagers welcomed the yellow and red painted wagon, built by Franics Pullin, wheelwright, from Charlton-on-Otmoor, for Mr Tompkins of New Inn Farm Stanton St John.
Christine Jeuckens, Museums Service Collections Office said; 'It is wonderful to see the "Tompkins Waggon" back in Stanton St John for the festival. It is magical to be able to bring a bit of Stanton's past back to life through a genuine artefact. This is the first time we have done anything like this with an item of this size.
Here is a link to an Oxford Mail article about the wagon's homecoming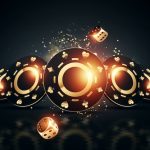 Photo by Ed Nix for the Oxford Mail